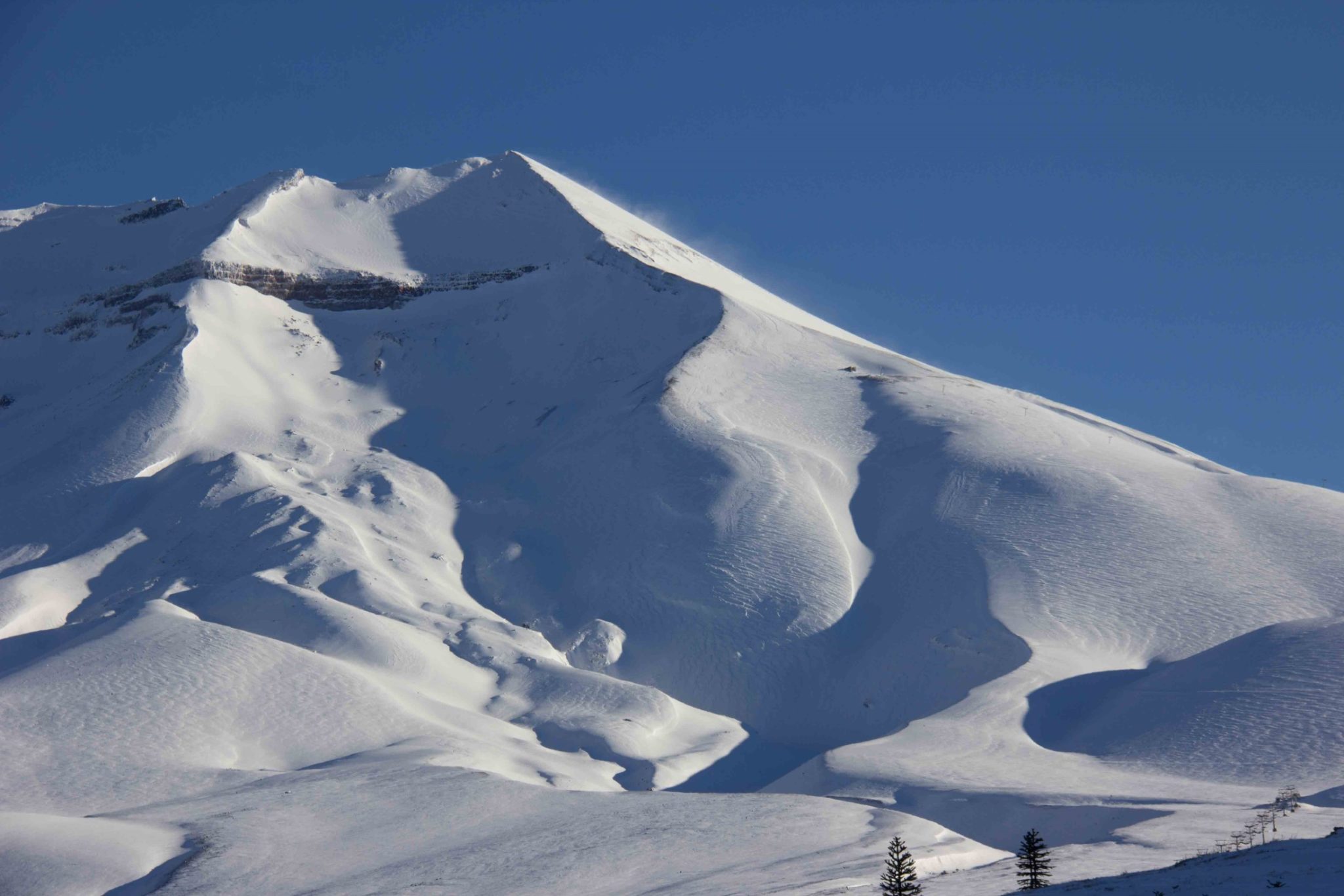 Araucanía Andina, Southern Andes. Malalcahuello National Reserve.
The Lonquimay Volcano offers endless possibilities for backcountry adventures. Vehicle access in winter is very good and its conical shape facilitates access to different areas as you descend. Another interesting feature of this volcano is its glacier-sealed crater, which makes it possible to ski inwards. Its elevation is 2865m, which is equivalent to 1400m of vertical skiing back to the parking lot.

Lonquimay is a symmetrical stratovolcano with a flat top in Araucania Andina, Chile. It's located immediately South East of Tolhuaca volcano. It contains a glacier down on the south flank and also in the summit crater which you can actually ski into, how sick eh?

Lonquimay Volcano has an altitude of 2865m meaning that it will provide 1400m of pure vertical satisfaction from the summit to the parking lot of Corralco ski resort.

Ski Descent

- East Face Bowl towards Navidad Volcano. If you do this one, make sure to traverse right on time to not get stuck at the bottom of the side valley North East of Corralco.

-A mix of an east face descend until around 2500m altitude to begin a long traverse skiers right through the vicinity of "Andarivel Cumbre", this one is more direct to head down directly to the parking lot by taking either "Canalon del Cumbre" (In general, pretty good conditions and accumulation any normal day), the next bowl under - "Farellón" - (Good conditions in general but more affected by strong winds than "Canalón Cumbre") or down through Corralco boundaries (the most conservative descend).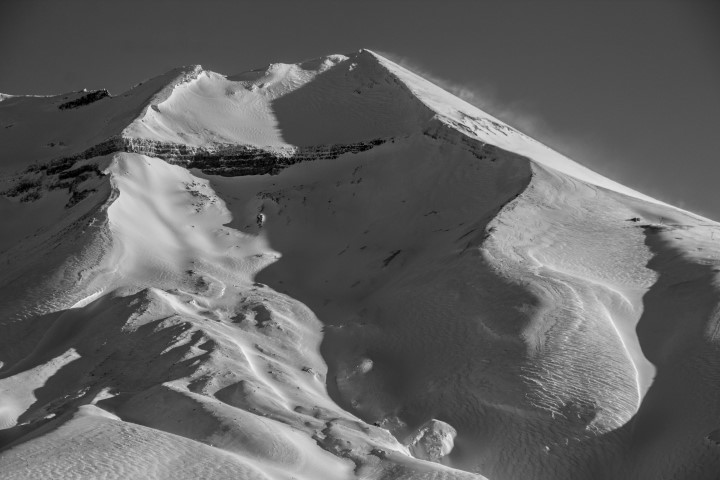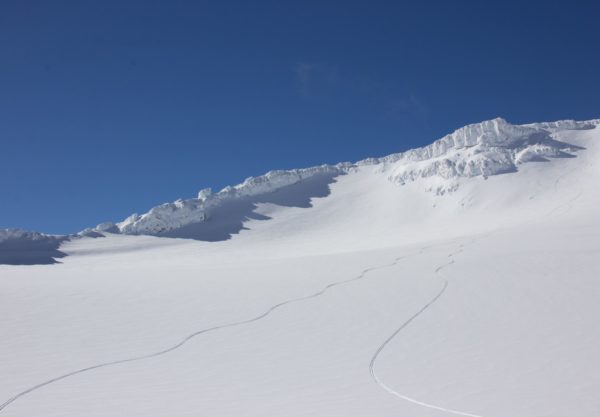 - 1400m top-bottom vertical skiing.
- Stunning landscapes all around, lava fields, volcanoes of the region.
- Skiable crater (expert skiers/snowboarders)