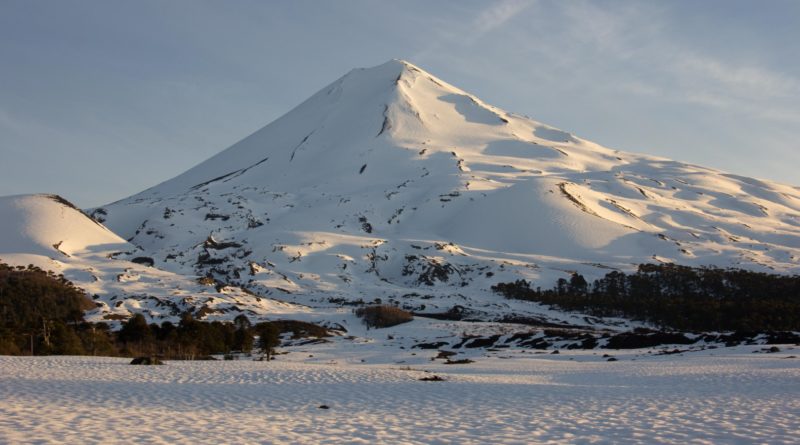 Parque Nacional Conguillio, Araucanía
Llaima's summit sits at 10252ft (3125m), its vertical skiing along the Captren route is 5331ft (1625m). This route is more direct than skinning up from Las Araucarias ski center. This face is very wide, and while it is not exposed to hazardous terrain traps, the conditions of the area must be considered. Skiers need to be especially prepared when facing wind and/or icy conditions. In general, if you are trying to do this route bear in mind that in the middle of winter the road might be under a considerable amount of snow, if that happens try to make your way on a 4x4 truck as far as you can and connect to the original Captren route skinning through the lava field and using one of the corridors with no dense forest.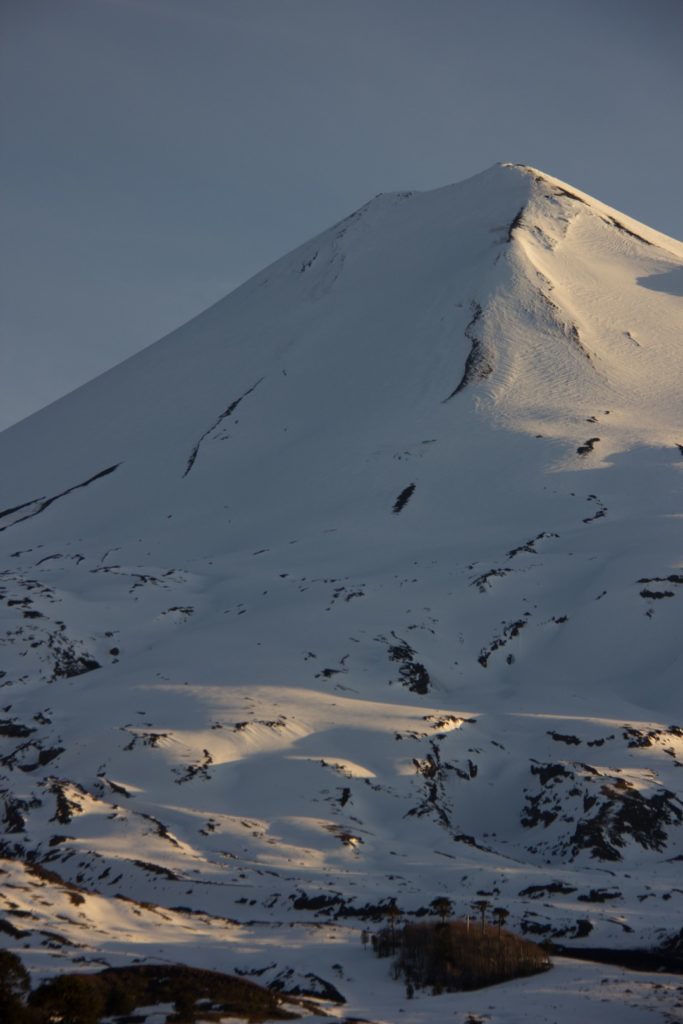 - The first 600 vertical metres of descend. - The views to neighboring volcanos Sierra Nevada, Lonquimay, and Tolhuaca to the North, Villarrica, Lanin and Nevados de Sollipulli to the South.