La Caída - Cerro Los Prados
Araucanía Region, Southern Andes. Malalcahuello
S -71.45224571228027, W --38.6402044764171
This enjoyable route is found along the route from Lonquimay to Icalma and is apt for everyone with a desire to experience peace in nature en route to a beautiful face filled with options. *We've tagged this zone La Caida due to it's avalanche activity, the back bowl and East face should only be ridden by experienced backcountry travelers with appropriate search and rescue gear. Easy alternatives for good tree-riding abound on the front face with less esxposure.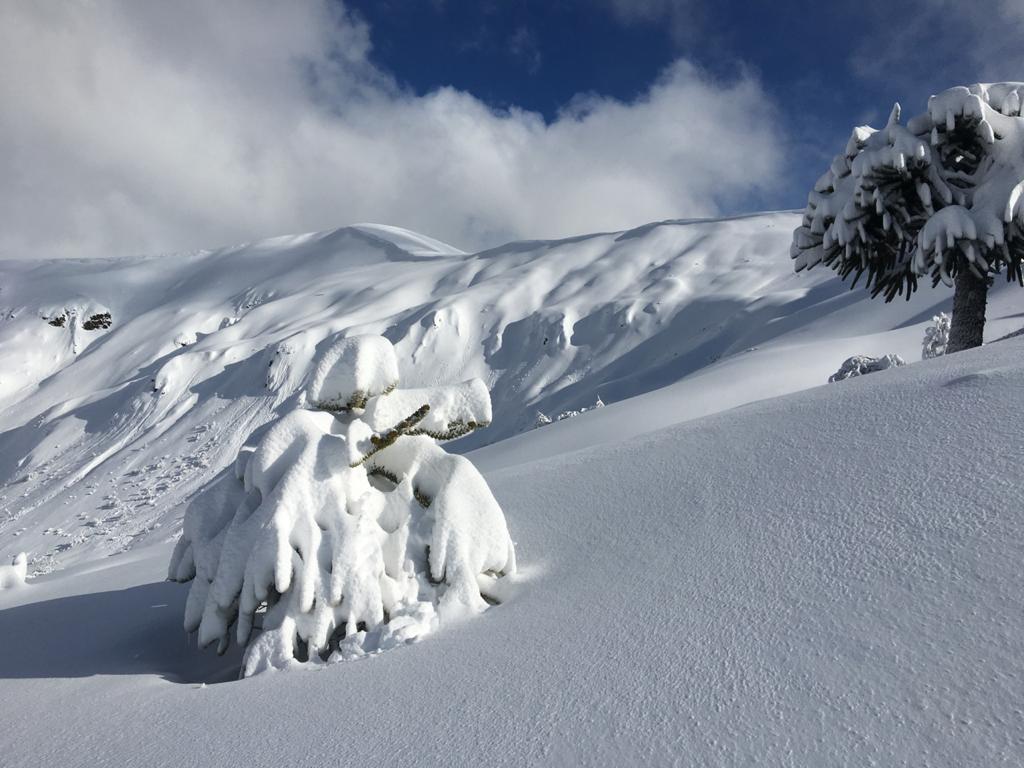 - Terrain for everyone varying from open rolling bowls to fingers and steep exposed pitches.
- Incredible views of "Laguna Galletue" and 6 volcanoes, including Sierra Nevada's magnificent glacier.