La Araucania: Skiing In The Land Of Volcanoes
As I am standing on top of the conic white peak I just finished to climb, watching the horizon from what seems to be the highest point in this vast territory, I click my skis and take a deep breath. The other snowy volcanos that punctuate the landscape just seem like a mirror of the Lonquimay volcano where I stand. I pinch myself to make sure it ain't a dream before engaging in the 4265 feet (1300 meters) long descent that will bring me back to the starting point.
As I make my first turns on cement-like surface with a hint of powdery snow – the usual volcano's skiing conditions – I leave behind the big circular crater filled with snow. The Lonquimay is only one of the ten skiable volcanos that define the Araucania region of Chile, some of them that are still very actives like Villarrica and Llaima volcanoes.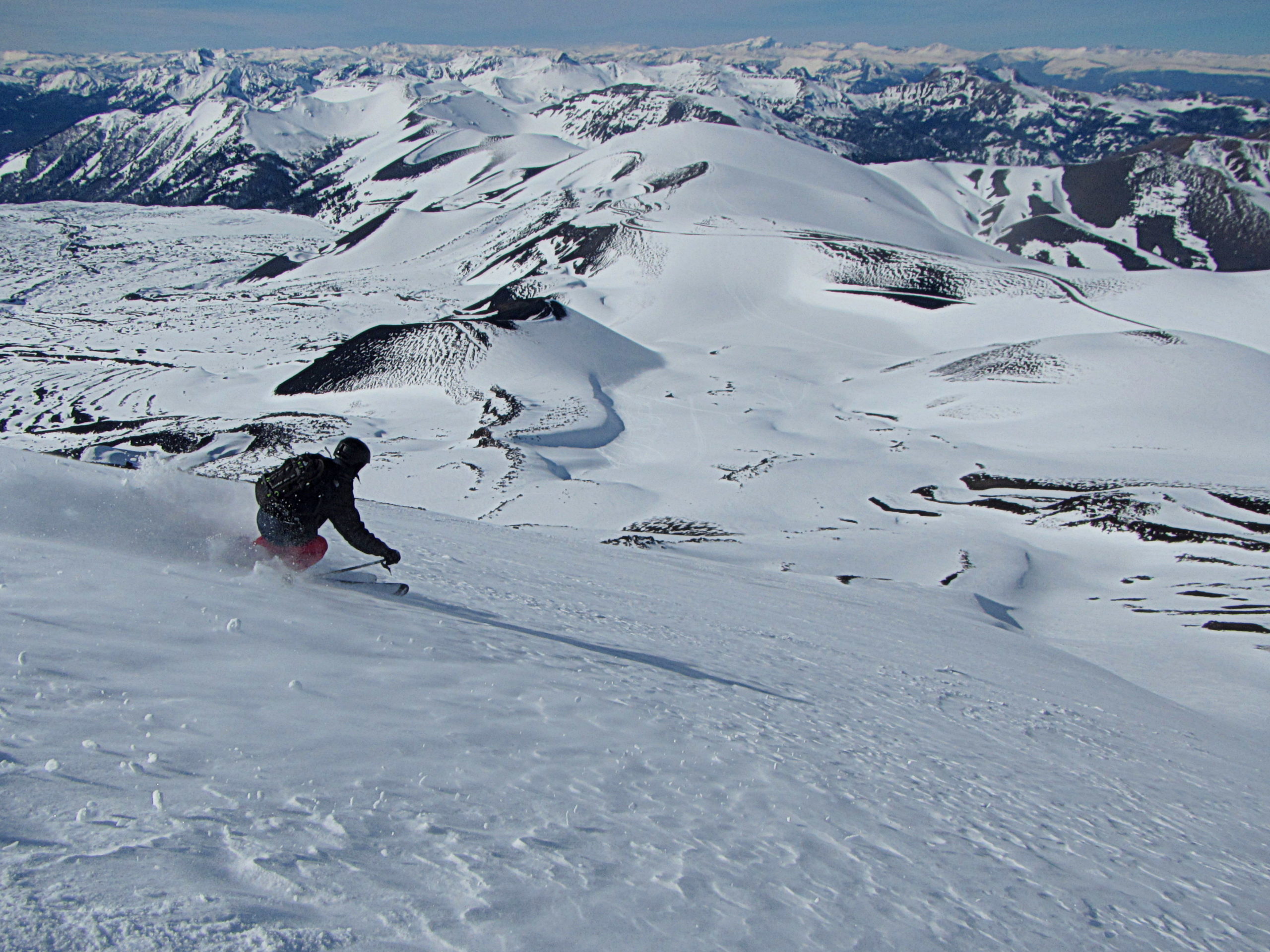 But there is much more than volcanoes in Araucanía Andina. There are endless possibilities to explore, whether it's to ski more traditional alpine peaks or to go tree skiing in the beautiful Araucaria forests (monkey-puzzle tree) that you only find in these latitudes. Indeed, as much as climbing and skiing a volcano is a dreamlife adventure, linking powder turns throughout Araucarias is also a totally unforgettable experience.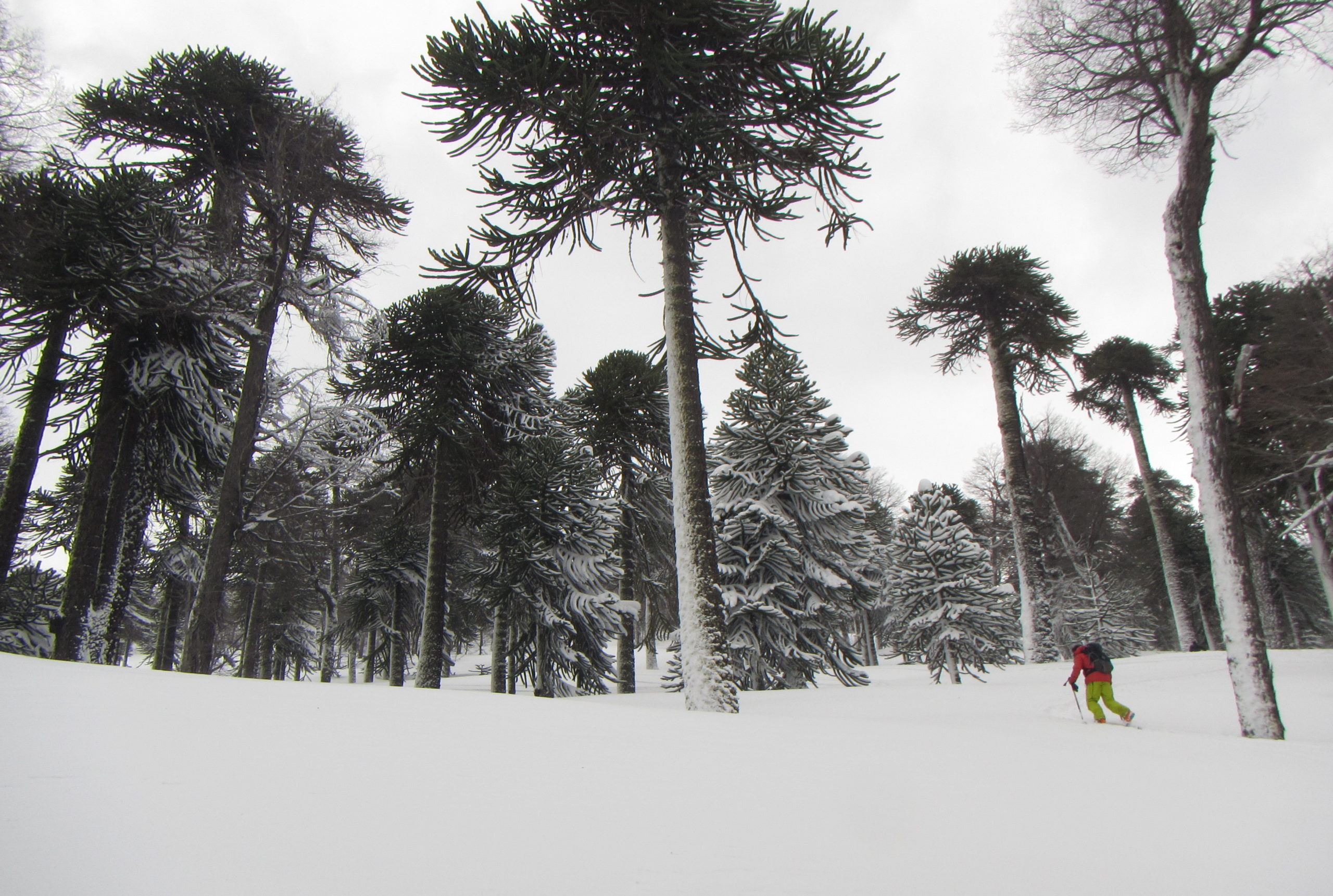 And that's why a trip here definitely have to be on every skier's bucket list! For the volcano skiing, of course, but also to dive deep in Chilean culture in a way which cannot be found at the big resorts near Santiago de Chile. Entering the growing ski culture building up since the last few years around the backcountry assure you to meet friendly like-minded locals.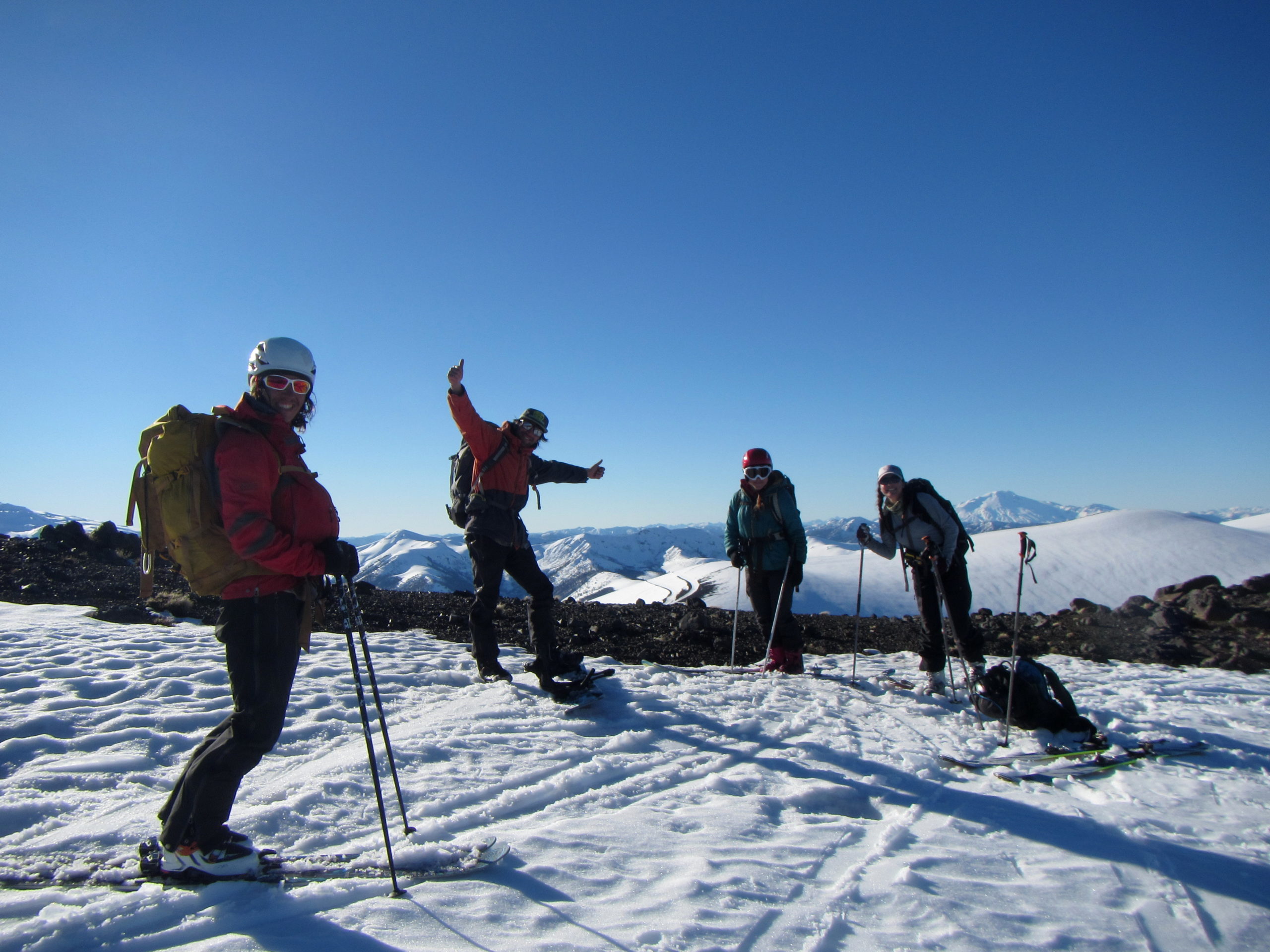 Where The Snow Falls Endlessly
One thing is damn sure when you go there: you don't have to worry about the snow. From July to November, you will find the white gold you need to ski, unlike in the Central Andes where most winters have been a bit dry lately.
But good amounts of snow also come with a lot of storms. Therefore, one word can describe the weather in Araucanía Andina: tricky. To plan your adventure during the months between early July to mid-October, when winter is in full pace, you will have to jump on every beautiful bluebird day occurring between raging storms. But there ain't no worries whatsoever, as you will most likely be able to find refuge in Araucaria forests during the whiteout or windy days, when climbing into the alpine terrain is not an option.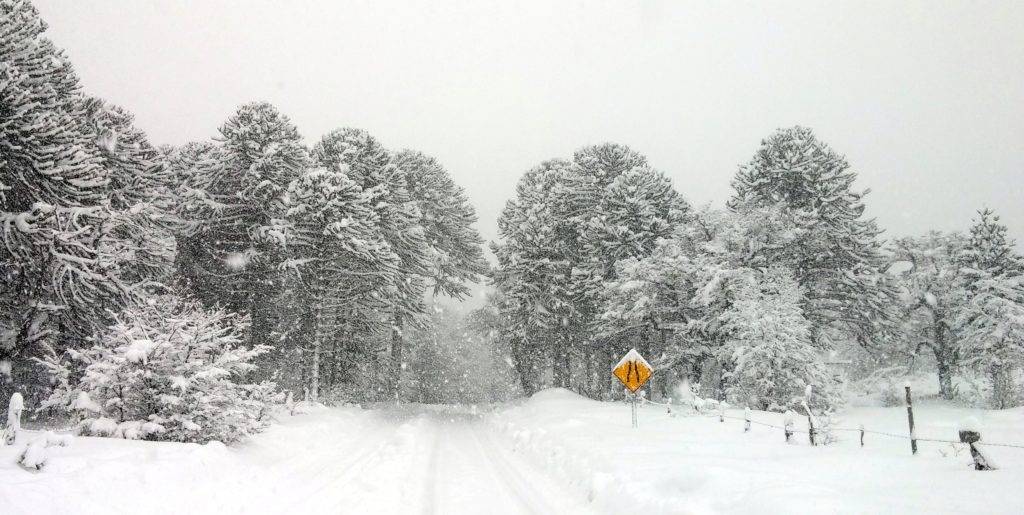 And then, there is Spring. From mid-October to early December, the weather pattern is generally more serene, which allows long periods of sunny and blue-sky days to climb up to the volcano you choose and ski down on perfect corn snow.
Routes: How To Ski The Volcanoes
As you drive South on the panamerican (Ruta-5) highway from the capital Santiago de Chile to reach Araucanía Andina region, the high Andes fade to leave the place to white conic peaks that punctuate the horizon, which contrast with the green valley. These white volcanos are your main goal in this region: as unreachable as they seem from the road, as surprisingly accessible they are to climb and ski.
Check out TheLocalSkier's Volcanoes page to find routes to skin up and ski those beautiful volcanoes.
Extra Pleasures
Whether you're in Malalcahuello, Melipeuco or Pucón, the main ski towns of Araucania Andina, the apres-ski and the nightlife (by Chilean standards) are just awesome. After a day of touring and climbing volcanoes, you can relax in the termas (hot springs), make an asado with your new local friends, and choose to drink between Chilean wines or microbreweries, or even try a surprising mix of beer and Fanta called Fanshop or a piscola (a mix of coca cola with a native liquor called pisco).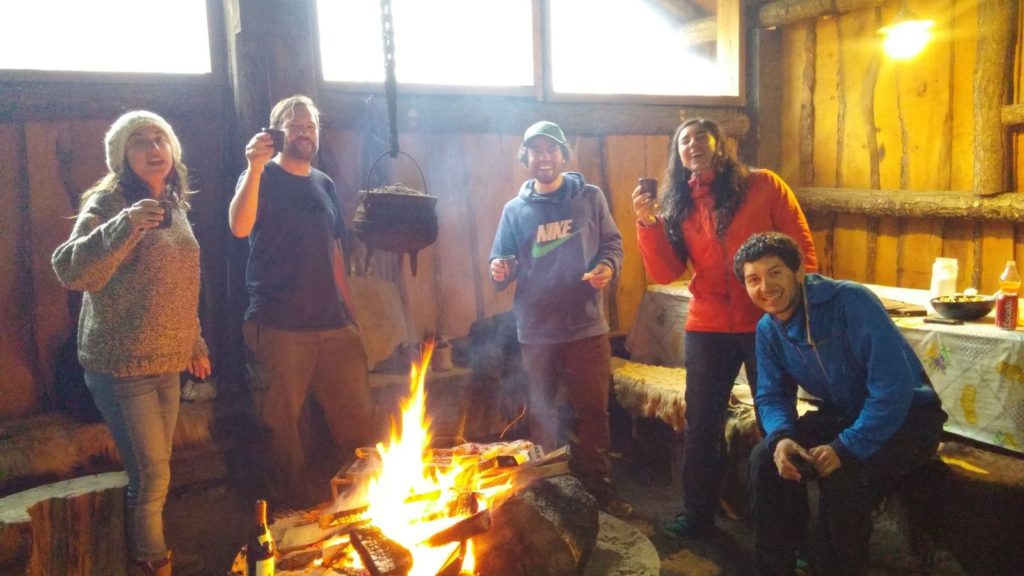 Stay In The Village Of Malalcahuello.
Malalcahuello is probably your best starting point to discover Araucania Andina. With the growing popularity of the nearby Corralco ski resort, this village has recently developed a strong and unique ski culture. It is also the best base to explore the skiing potential of the region. From here you can easily access to three iconic volcanoes: Lonquimay, Sierra Nevada and Llaima. The araucaria forests of Cordillera Las Raíces is not that far either, as well as the other alpine peaks of the surrounding areas.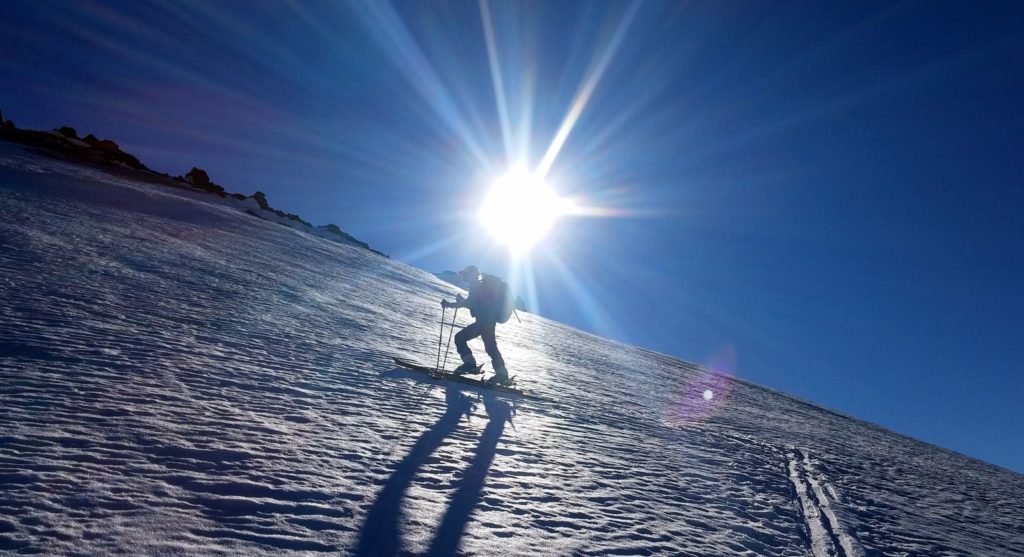 The village might seem quiet at first glance but once you get to know the spots to party, like the pub El Randonnés or the famous Hostal-181, you will sure need a good liver to survive the evening. There is also a few restaurants and many lodging options, from low-priced hostals to luxury hotels, and everything in-between.
Staying in Pucón
Pucón offers a different setup than Malalcahuello. It's far more touristic with most of the outdoor activities centered around the iconic Villarrica volcano, which is one of the most active in Chile with the last big eruption occurring in 2016. There is also the Quetrupillán volcano which offers a less crowded experience or, if you want to push further, you can plan a two-day trip to ascent the Lanin volcano which sits on the border of Chile and Argentina.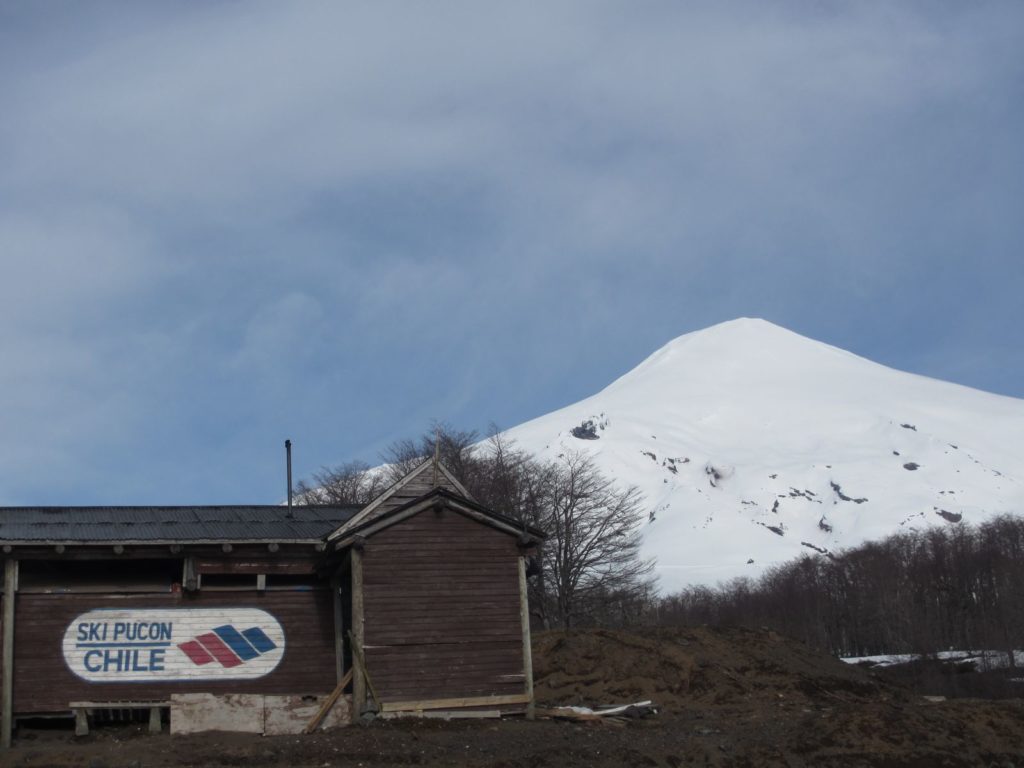 As said, Pucón is more touristic, meaning more restaurants, more lodging options, more crazy nightlife which, obviously, make it for a bit more pricey staying but definitely a must.
What Is The Perfect Setup?
Based on my own experience in this region, which I visited quite a few times, I recommend strongly to set base in Malalcahuello for most of your trip's duration: the skiing options are endless and more accessible, the snow quality is better, and the vibe is more laid-back and focused around the backcountry culture.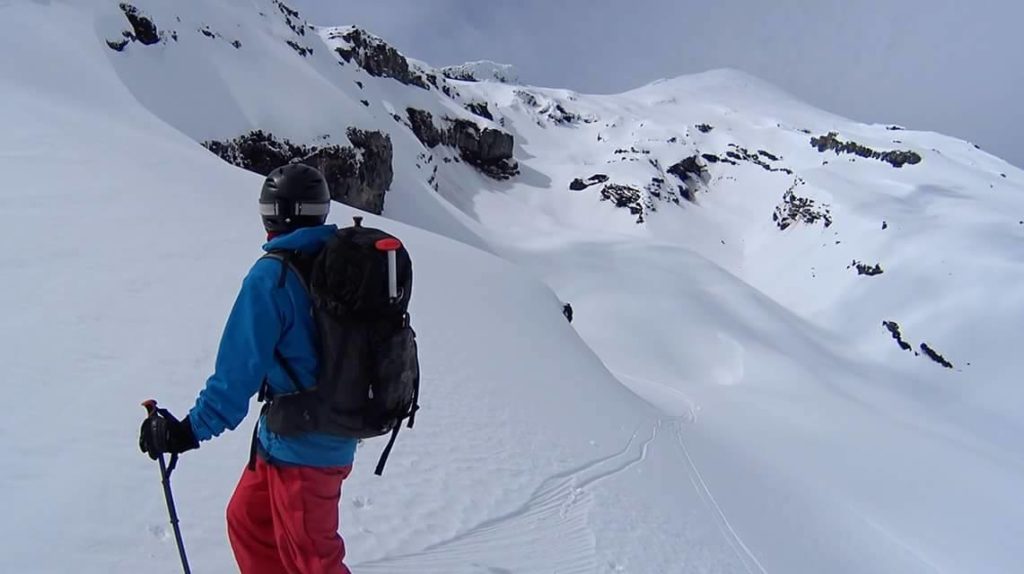 But, weather conditions permitting, you definitely should aim to climb and ski the Villarrica volcano, as it is one of the most iconic in Chile – you can even take a look at the lava inside the crater before skiing down. In that case, plan 2 or 3 days in Pucón throughout your trip.