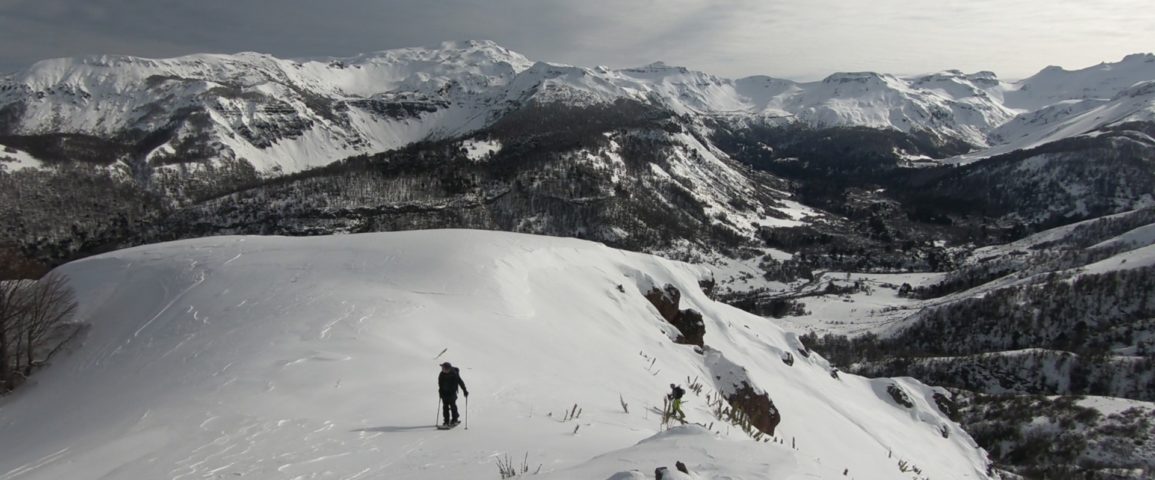 S -38.161220, W -71.076152
Remote area immersed in the Andes Mountains, Alto Bío Bío area, Araucania. Backcountry, ski and randonee spot, with amazing tree skiing on steep terrain with moderate to advanced slopes.

Beginning the drive from Lonquimay, take the road R-791 towards the junction "Ranquil-Pelehue" (R-797). Keep driving for another 22km. until you get to a red barn that marks the starting point of the uphill. It's recommended to spend the night here to start early the next day, no matter if you are camping or staying in a camper make sure to respect the area, do not trespass places that are indicating private property and leave the place looking better than when you arrived.

From your basecamp, skin up into the valley Ranquil-Pelehue towards the mountains of "Cerro Subida del Zorro". Follow and old path that crosses the river and continue West to ascend via the one gully that has a 15-20m rock wall on the left. It's best to ascend through the less exposed South oriented forest rather than the big open bowl. Continue to the plateau and make your way South to the summit.

From the summit you will see stunning views to the surrounding mountains with "Cerro Subida Del Zorro" in the foreground.

The descent route goes down the same uphill track.

This route is recommended for backcountry skiers with experience in steep terrain in mixed conditions with avalanche education and training.